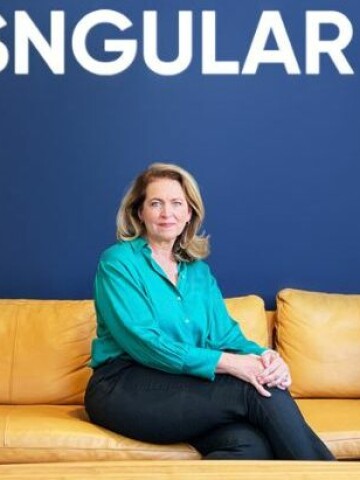 Sngular accelerates its growth and increases revenue by 57% over the year's first half
November 11, 2022
SNGULAR reports €44 million in revenuefor the first half of 2022, almost the same as in 2020.
SNGULAR has increased its headcount by more than 500 professionals since the end of 2021. More than 1,400 professionals are now part of the organization.
Sngular closed the first half of 2022 with record revenues of €44 million, a 57% increase over the fiscal year 2021. Both organic and inorganic growth drove this increase.
According to its recently released financial statements, Sngular's EBITDA improved from 15% in the previous year to 15.4% (excluding extraordinary items). Thus, EBITDA has experienced a remarkable increase over sales of 61.2% compared to 2021, reaching 6.7 million euros of ordinary income, to which we should add the extraordinary income of the sale of a Sngular Ventures shareholding that has added another 1.7 million euros of EBITDA. As a result, total EBITDA, including ordinary and extraordinary incomes, reached 8.4 million euros in the first half of 2022.
Additionally, Sngular has more than 1,400 professionals, 500 more than at the end of 2021. These numbers reinforce the company's leadership position in the technology market.
According to Sarah Harmon, Sngular's Global CEO, "Sngular's results reflect a company that grows and evolves to respond to our clients' challenges. So far in 2022, the companies CORUNET, ACILIA, and the Portuguese company ATLERA have joined Sngular, incorporating close to 200 professionals that complement our capabilities and further help us attract the best technical talent."
She also stated: "our main focus is to grow and diversify in clients, geographies, and types of services, but always betting on maintaining a culture that allows the maximum development of our team." Last April, Sngular worked on building its technological talent ecosystem through Teamlabs (46 people), a disruptive training company to train the best technical professionals.
Ignacio García, Sngular's CFO, commented on these remarkable results: "We have been exceeding the forecasts announced when we went public. These remarkable results allow us to face the rest of 2022 with optimism, thanks to our healthy financial position."
Sngular, which joined BME Growth on December 1, 2021, to accelerate its growth, currently has a capitalization surpassing 215 M euros, 33% higher than at the time of its IPO.
Sngular's extraordinary results reflect the company's commitment to putting the best technological talent at the core so that they can drive and execute innovative and transformational projects based on technology. This fact positively impacts clients' and Sngular's ability to attract and retain talent in a sector with a shortage due to high demand. As a result, technical teams consider Sngular the "Best place to grow" in professional terms.
About Sngular
Sngular is an international technology consultancy that works as an ecosystem to provide a host of technology services and solutions to many of the world's leading companies in industries as diverse as energy, financial services, health care, retail, telecommunications, and manufacturing.
At the core of Sngular's success over the years has been an unwavering commitment to the importance of talent. In the words of Sngular's founder, "this company is built on the premise that we must attract, develop, empower and retain the best technology talent in the world."
Having the best talent has allowed Sngular to develop what the company calls its "adaptive advantage." Simply put, "adaptive advantage" is the ability to respond quickly to the challenges faced by our clients in an increasingly competitive and ever-changing world economy. It is the ability to be creative, fast, flexible, and, above all, solutions-driven.
With more than 1,200 employees in 18 offices across 8 countries (Spain, U.S., Mexico, Chile, Portugal, Uruguay, UAE, and Singapore), Sngular has teams of specialists in a wide range of capabilities, including design, custom software engineering, cloud, IoT, AI, VR, MarTech and Blockchain, among others. In addition to these teams, Sngular has business units specializing in hiring and developing technical talent (Manfred by Sngular) and learning (TeamLabs by Sngular). Beyond that, Sngular also has a startup accelerator (Sngular Ventures) and a content production company (Sngular Media).
As was recently disclosed when Sngular began trading on the BME Growth exchange (ticker: SNG), Sngular has seen average annual revenue increases of 30% over the past five years. And it has been able to accomplish this growth while diversifying its client base across the globe and industries. Today, Sngular's Spain operation (and country of origin) represents 60% of its global revenue.