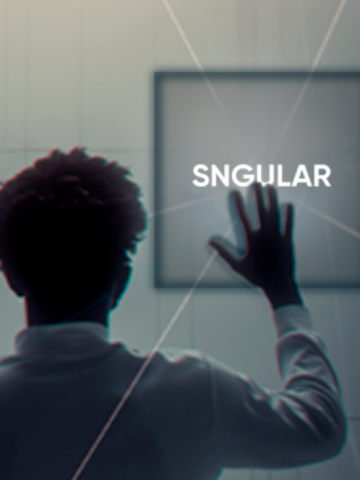 Another record year for SNGULAR
April 11, 2023
55% revenue growth
47% EBITDA growth
14% EBITDA/Sales
47% growth of highly skilled professional team
Madrid, April 11th, 2023 – SNGULAR's recently-released audited financial results for 2022 show another record year for the multinational technology company headquartered in Spain. Far exceeding its projections for the year, SNGULAR (BME:SNG) reported annual revenues of €92 million, an increase of 55% over 2021, and EBITDA of €13 million, a 47% increase over 2021.
The company reported that all business lines contributed to its strong growth and noted that, consistent with its vision of continued international expansion, a full 33% of its revenue in 2022 was generated outside of Spain (25% from the US alone).
The company reported that 40% of this growth was organic and an additional 15% was attributable to SNGULAR's acquisition of four companies in 2022. The company also reported a 47% increase in its team of highly skilled professionals during the 12-month period.
Sarah Harmon, Sngular's CEO, commented: "We're very proud of these results. They reflect our commitment to sustainable growth and our ability to quickly adapt to the ever-changing business environment in which we operate. It bears noting that these results would not have been possible without the hard work and dedication of our people. Our plan is to continue investing in them to ensure they all reach their highest potential. That's how we'll ensure that our clients continue receiving the best service and most innovative solutions for the challenges they face."
Ignacio García, Sngular's CFO, observed: "We're very happy with the financial results for 2022. A growth of over 50% with improved profitability, solvency, and productivity metricsshows that our model of constant adaptation and investment in our team is both successful and sustainable."
The sustained success reflected in the company's 2022 results has prompted SNGULAR to declare a dividend for the first time in its history.
The release of these results comes a few months after the first anniversary of SNGULAR's' entry into BME Growth in December 2021, when it made its debut on the stock exchange with a starting price of 3 euros per share. At the end of the 2022 fiscal year, the technology consultancy was trending at 3.95 euros per share, which represents a 13% revaluation.