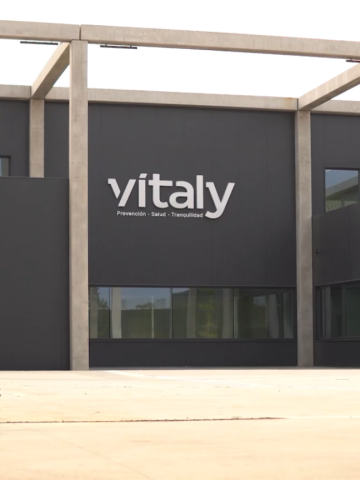 RPA Automation Boosts Vítaly's Profitability by 200%Vitaly
October 3, 2023
Vítaly was created from a solid partnership between two outstanding Spanish companies, Cualtis and Grupo Preving, with a clear and deliberate mission: to ensure the well-being and health of people while providing high-value services and advice in the health and security sectors.
With revenue exceeding 240 million euros, Vítaly has managed to establish a robust organizational structure, with more than 4,000 loyal professionals on its team. It has an extensive network of more than 300 work centers that help more than 130,000 client companies, and provide protection and care to more than 2.5 million people.
Thanks to a vision focused on profitability and growth, the company is amplifying itself as an undisputed sector leader, while balancing an intentional approach towards internationalization with a particular focus on growing its presence in Latin America and Portugal.
How Vítaly Enters the World of Automation with RPA
Vítaly has a long history in the world of Robotic Process Automation (RPA). Most notably, a few years ago Vitaly took a significant leap to collaborate with Grupo Preving to incorporate this technology to improve the efficiency of some of its company processes. RPA (Robotic Process Automation) technology has become one of the most popular and widespread methods to automate processes in the business environment. This is a result of the technology's ability to replace manual tasks with automation using software robots, all while not needing to modify the company's activity.
The first automation project for Vítaly was applied in the Customer Service area, specifically in the Contract Acceptance process. Previously, one team was responsible for reviewing a series of checkpoints to determine the feasibility of accepting contracts. Despite having abundant resources to carry out this work, the speed required became overwhelming and errors associated with this manual work became more frequent. When faced with this situation, the company decided to implement RPA to automate the process.
The results were surprising: processing times were reduced by 60% and mistakes decreased considerably. Thanks to automation, the team that was previously in charge of this repetitive work could dedicate itself to higher-value tasks, leaving these lower-level tasks in the hands of RPA.
The success obtained in the first push not only reinforced Vítaly's operational efficiency, but also marked the beginning of a profound transformation within the company. With an ambitious and highly experienced team, Vítaly set out to expand automation to the rest of its departments and areas of the company.
As Fernando Postigo, Head of Area Projects at Vítaly, says, «We organize meetings with those responsible for different parts of the company to identify inefficient and repetitive processes that could benefit from the implementation of this technology. We created a list of 15 to 20 tasks and tackled them gradually. Currently, all of these projects have been successfully automated, demonstrating the transformative impact of RPA on our organization," raves Postigo. "Automation has not only improved procedural efficiency and our customers' experience, but it has also increased worker satisfaction by allowing them to focus on more relevant tasks and bring exceptional value to the company," he affirms.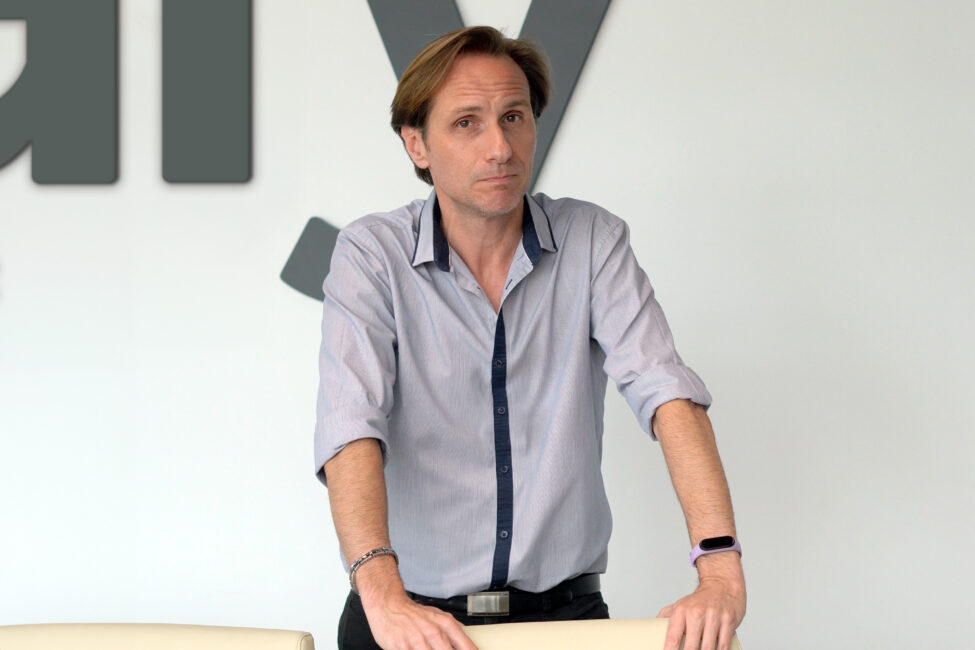 Fernando Postigo, Head of Area Projects at Vítaly
Success from the Pilot Project Drives more than Seventeen Automated Processes using RPA within Key Areas of Vítaly
At Vítaly, seventeen processes currently operate using RPA, and similar new projects are in the development phase. These have an agile approach, allowing RPA to cover all areas of the company. In this way, each department of the company has at least one dedicated robot, thus optimizing efficiency and productivity in all areas of the organization.
The transverse nature of these processes makes them especially beneficial. Due to the greater the volume of work involved,the greater the efficiency of RPA is even more evident. A clear example of this approach has been applied in the Health Surveillance Department, where Vítaly has implemented automation to process the almost 3,000 daily analyses received from the laboratories. The robot is responsible for associating each analysis with the person's file and their open medical examination in a completely autonomous manner, thus freeing staff from this repetitive task.
Another notable case is the automation used to carry out continuous audits in the company's Technical Department. This form of automation has proved to be a great advantage over the previous manual processes, especially due to the resource limitations that existed for that department. Currently, the robot performs almost 600 continuous monthly audits on the respective equipment, which has significantly improved the efficiency and quality of the processes.
In procedural terms, the RPA implementation process in Vítaly begins with a prior usefulness analysis. During this stage, it is evaluated whether the adoption of this technology for a specific process will be beneficial in the short and medium term. To carry out this evaluation, the company has developed an internal RPA viability tool that allows each process to analyze the necessary investment, potential savings, greater impact generated, and the accounting period of each RPA implementation. From this data, the return on investment is extracted.
In the project applied in the health surveillance department, where RPA was implemented for the assignment of analytics, after two years of operation, the return on investment has exceeded 200%. Regarding the automation that manages continuous audits in the technical department, it is expected that after an additional two years of operation, the return on investment could exceed 350%.
This data demonstrates the very positive impact that the adoption of RPA has had on Vítaly, providing very significant economic benefits. The company has positioned itself on a path of continuous improvement by optimizing its processes with this innovative technology.
The Process Automation Manager is a Key Figure in Managing the Entire Company Structure
At Vítaly, having a key figure be responsible for coordinating automation projects throughout the company is of vital importance. With the implementation of numerous automated processes, it is essential to have someone who has a global and cross-sectional vision of all the company's processes and all departments. The purpose of this position is to expedite the implementation of these projects and centralize communication between the internal departments involved and the external partner. In this case, the SNGULAR team, which provides the implementation, maintenance, and provides support services for all the robots.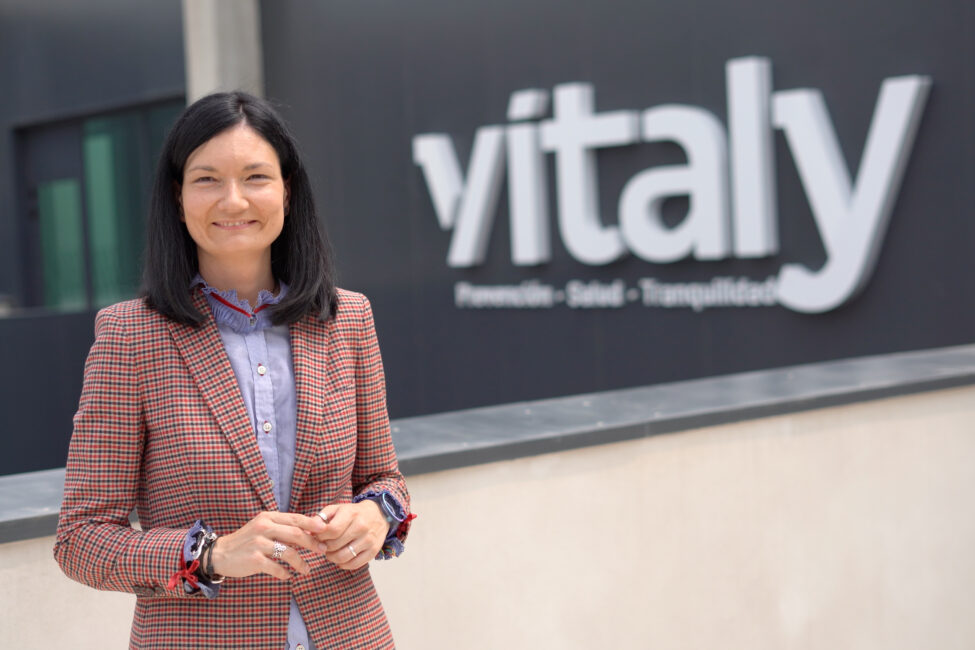 María Eugenia Álvarez Vivas, project manager at Vítaly
María Eugenia Álvarez Vivas, a project manager at Vítaly, is responsible for leading automation projects. Some of her competencies are the development of internal process audits to detect RPA needs, feasibility analyzes, prioritization to start RPA projects, design of the functional aspects, the definition of KPIs. Her additional responsibilities include the coordination and management between the technical team and the personnel of the department involved and the external supplier.
According to Maria Eugenia, "Having dedicated personnel has made it possible to maximize the benefits of automation, optimize resources and achieve sustainable growth in a constantly evolving business environment. The coordination of the teams involved has been essential to ensure a smooth and seamless transition between our previous manual processes and the new automated ones in our daily operations."
RPA Implementation Process in Vítaly: Feasibility analysis, Functional Design, and Start-ups
In order to detect the necessity to implement RPA, Vítaly begins by identifying in each department those processes that are repetitive, manual, and consume a significant amount of time and resources. These processes proposed for automation must be based on pre-established rules and involve tasks that are constantly repeated.
Once identified, a feasibility analysis is carried out in which the standardization of tasks, the availability, and quality of the necessary data, the stability of the process and the potential savings in terms of time and resources are evaluated. If the feasibility analysis shows a high potential for benefits and return on investment, the RPA is implemented.
To implement the automation, a project team is formed, which consists of the staff of the respective department and technical staff. Together, they design the automated solution, taking into account the appropriate tools and technologies, then conduct an integration with existing systems, and lastly meet security and compliance requirements. Once the implementation is complete, testing and adjustments are carried out to ensure its efficiency and effectiveness in optimizing business processes.
The Benefits of Large-Scale Automation to Achieve Efficient and Sustainable Business Growth
Automating numerous processes within the same company has multiple advantages. First, the implementation of RPA provides significant cost savings by eliminating manual intervention, leading to greater efficiency in operations and a reduction in costs associated with human resources, thus optimizing the use of existing resources.
As the number of automated processes increases, the performance of the robots and the initial investment are further optimized. For example, at Vítaly, three RPA robots are currently in operation that operate 24 hours a day, 7 days a week, efficiently managing the seventeen automated processes.
Another notable advantage is the speed in which new automation projects can now be started. The experience and knowledge acquired thanks to a solid base of automated projects build the momentum to start new initiatives. Additionally, lessons learned, and best practices are applied more efficiently, helping reduce implementation time, and facilitating the expansion of automation into other areas in an agile and effective manner.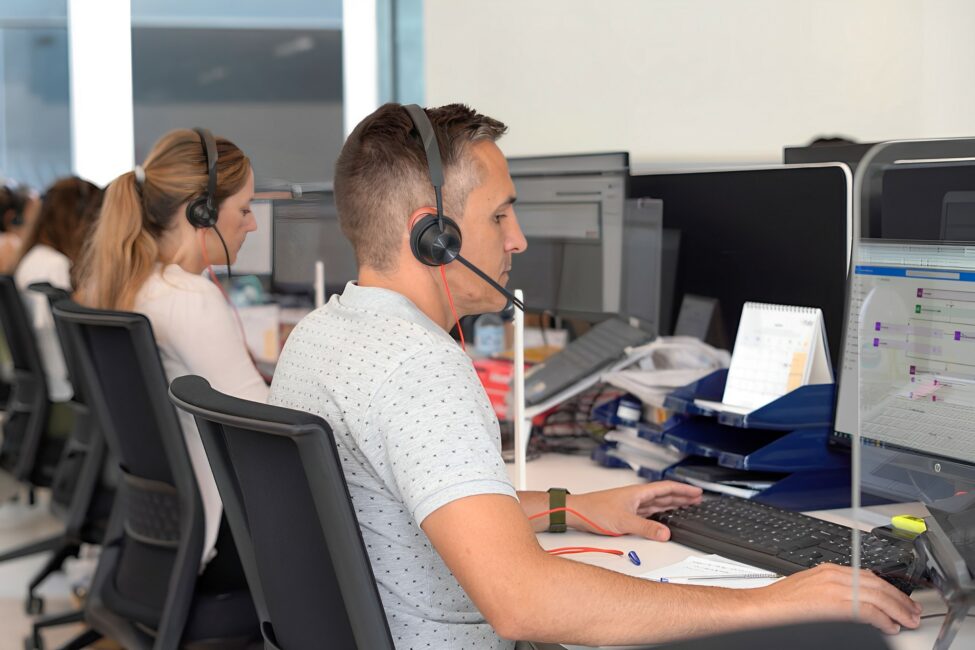 The Importance of choosing the Right Partner to Develop a Successful Synergy
When selecting a partner to accompany them in automation with RPA, Vítaly values ​​essential qualities such as reliability and a solid track record in the field. It is essential for them to have a partner who has experience and deep knowledge in the area they are supporting. In addition, they value adaptability and flexibility, since Vítaly operates in a constantly evolving business environment, so it is essential that the provider can adapt to changes through agile and personalized solutions.
In this sense, SNGULAR is Vítaly's trusted provider that meets all these criteria. María Eugenia comments, "SNGULAR is a benchmark in the sector, with a solid track record of success in delivering technological and innovative RPA automation solutions. Their team is made up of highly qualified and committed professionals, capable of tackling the most complex challenges." Furthermore, María Eugenia adds, "They have been an excellent companion for us on this journey. Their experience, adaptability and customer-oriented approach make them a phenomenal choice for any organization looking for a reliable and committed technology partner."
RPA Automation as a path to business efficiency and profitability
Process automation with RPA has proven to be a fundamental strategy for companies of all sizes, breaking the myth that it is only available to large companies with large budgets. RPA technology has evolved to adapt to different business realities, making it a valuable tool to drive efficiency and competitiveness in any organization.
In the case of Vítaly, the adoption of RPA projects has meant a transcendental change in its operations and organizational culture. The results have been notable, generating a positive impact in various areas of the company. Automation has allowed its teams to be more agile and efficient in executing repetitive and tedious tasks. By freeing themselves from these lower-level activities, Vítaly staff have been able to focus on more strategic tasks that add more value to the company, such as customer service, innovation, and decision-making that is essential for business growth.
As Maria Eugenia says, "Automation has helped us reduce the work overload on our teams, avoiding bottlenecks and repetitive errors that used to occur in our manual processes. Improved productivity and accuracy have given us a competitive advantage in the market."
Fernando Postigo adds, "Process automation is not something negotiable in our company, it needs to happen to keep pace with our ever-changing business environments. For us, automation is the present reality, not just a future trend. For this reason, we have decided to take this step with SNGULAR, a reliable and committed technological partner that accompanies us on this exciting journey towards continuous improvement and operational excellence."
Ultimately, Vítaly's commitment to RPA automation has proven to be a wise decision, strengthening its position as a leader in its industry and opening new opportunities for a promising future.
If you are interested in reaping the benefits of automation with RPA technology like Vítaly, at SNGULAR we are ready to help you on this exciting journey towards increased efficiency and profitability. Our teams of highly qualified and committed experts have extensive experience in successfully implementing RPA automation solutions in various industries.
At SNGULAR, we understand that each company is unique and has specific processes that can benefit from automation. We do not seek to change your processes, but rather optimize them to achieve greater productivity and competitiveness for your organization. If you want to take the step towards intelligent automation that allows you to focus on strategic tasks that bring greater value for your business, we invite you to contact us. Our team will be happy to analyze your processes, identify automation opportunities, and design custom solutions to fit your specific needs.