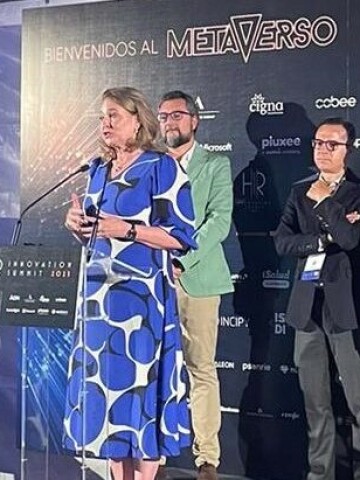 Today, we are celebrating our CEO receiving the CEO of the Year in Innovation award
October 2, 2023
On September 28th, 2023 in the La Nave Center of Innovation, we are celebrating the nomination for the title of CEO of the Year in Innovation, a recognition bestowed upon our Global CEO, Sarah Harmon, during the HR Innovation Summit. This article will share more details regarding this significant achievement and its importance for SNGULAR as part of the business community.
About the HR Innovation Summit
The HR Innovation Summit is an innovation leadership conference for the fields of human resources and management. The principal objective of this conference is to share and promote knowledge related to new technologies, artificial intelligence, science, sustainability, and ESG policy. In its sixth year, the HR Innovation Summit has gathered more than 80 speakers from 25 distinct nationalities and attracted more than 1000 attendees.
About Sarah Harmon
Sarah Harmon, our Global CEO, is an American entrepreneur and businesswoman who has an impressive career spanning more than 25 years. Throughout her distinguished career, she has demonstrated a constant commitment to sustainability, gender equality, and creating environments where talent can flourish. Sarah has held leadership roles at internationally renowned companies such as Microsoft, LinkedIn, and Habitissimo, but her influence goes much further than her business achievements. Her active participation on boards such as Women to Watch and Foundation 29 reflects her passion for advancing gender equality and corporate social responsibility. During her time as a member of the Board of Directors of CaixaBank Pagos y Consumo, and Vice President of the UNED Social Council, she has provided a platform to take her values ​​of sustainability and diversity to new strategic levels.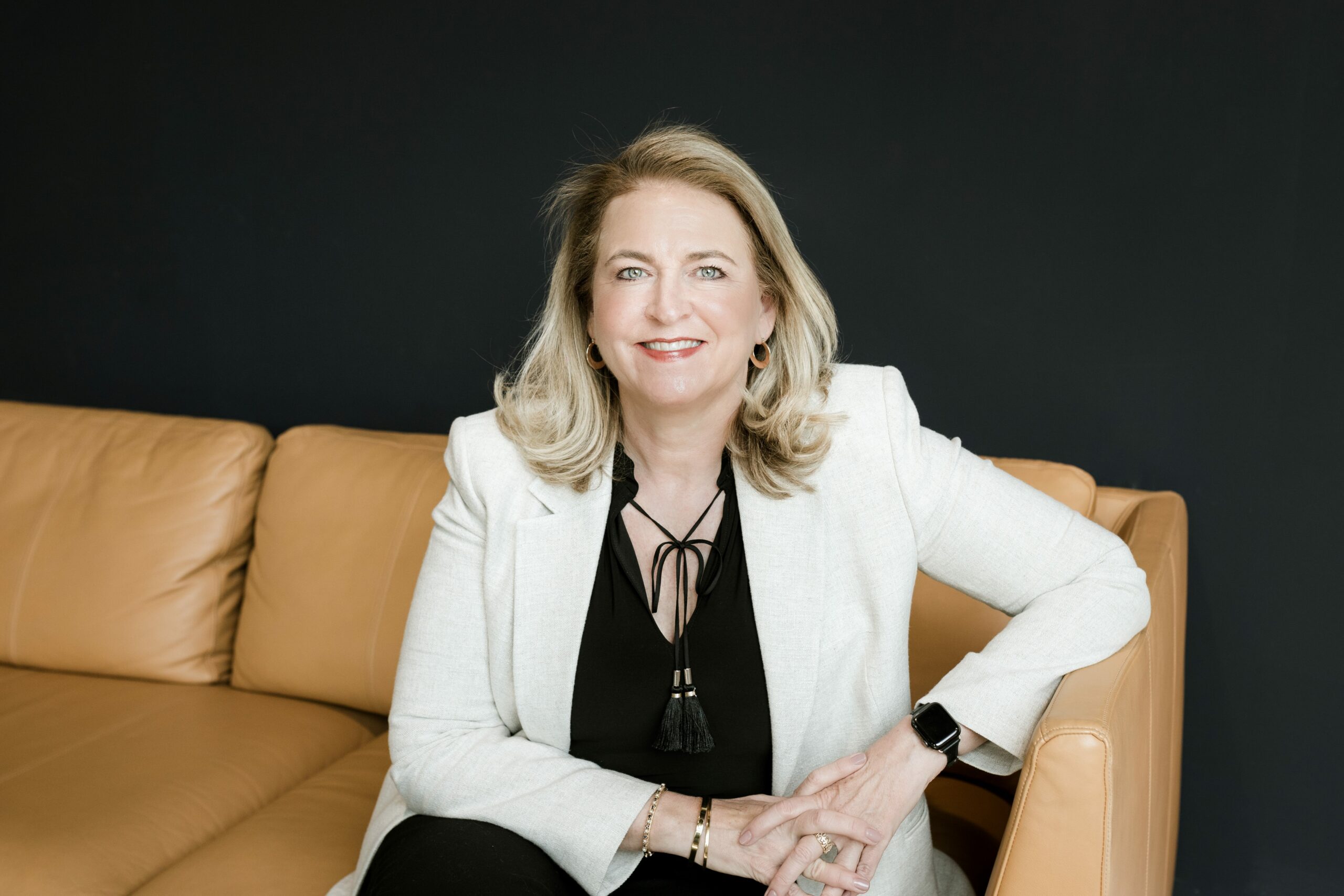 What role does SNGULAR talent play?
At SNGULAR, we share and live out the same philosophy that guides Sarah Harmon. We value talent like the motor that drives innovation and business success, but our perspective goes beyond that. In our community, we cultivate a culture built on innovation, imagination, and impact. We apply these values by consciously removing the "I" from our name which is instead given to our clients. As our leader, Sarah has personified these values in each stage of her career and as our Global CEO. Her commitment to sustainability and gender equality, strategic vision, and ability to drive innovation inspire everyone at SNGULAR and beyond. As indicated by her words in her speech at the event, "We have one goal at SNGULAR, to be the best place to grow."
We appreciate the human resources community for recognizing Sarah's dedication to her vision. Everyone at SNGULAR is committed to continuing to work together to drive innovation and excellence in our organization and environment.