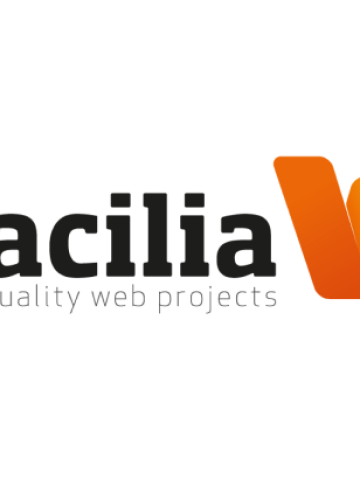 Sngular Acquires Acilia Software
December 6, 2023
Madrid, January 27, 2022-Sngular has announced the acquisition of Acilia, a software development company that specializes in web and mobile applications for highly dynamic internet-based companies. The acquisition allows Sngular to offer its clients a broader range of technology services and solutions that will further strengthen Sngular's ability to assist large, international companies with the modernization of their applications and platforms.
Founded in 2009 Acilia and its 30+ people team are located in Spain and Uruguay and serve international clients such as La Liga, Waitr, Disney, National Geographic, Cajamar, Vocento, and Condé Nast. Acilia specializes in web technologies and has deployed applications used by millions of users in more than 40 countries.
With this acquisition, Sngular reinforces its presence in the Symfony community thanks to Acilia's preeminent role as a creator, partner and organizer of Symfony events. Acilia has received numerous awards for its solutions using Symfony, a popular open-source PHP framework for web application development, currently used by over 600k developers in over 36k companies around the world.
This acquisition is part of the growth strategy announced by Sngular during its recent IPO on the BME Growth Exchange and follows on the heels of Sngular's recent acquisition of Corunet, a Spanish software development company that specializes in the areas of data, payments and ecommerce for the retail and banking industries.
**Jose Luis Vallejo, Sngular's president and founder,**commenting on the acquisition, said, "the addition of Acilia's enormously talented team to Sngular's ecosystem means that we not only continue to expand our international footprint, but that we're also attracting the best people to help our clients on truly innovative projects. Just as importantly, Acilia's corporate culture and values fit perfectly with Sngular's vision and steadfast belief that the only way to succeed in the ever-changing world of technology innovation is to put people first."
Marcos Labad, Acilia's founder, stated, "our team is very excited to join Sngular for many reasons, not the least of which is the fact that we will now be able to work on bigger projects around the world and offer our clients access to a broader range of capabilities and solutions."
Acilia reported total revenues of 2MM€ in 2021 with an EBITDA of 24.8%.
About Sngular
Sngular is an international technology consultancy that works as an ecosystem to provide a host of technology services and solutions to many of the world's leading companies in industries as diverse as energy, financial services, health care, retail, telecommunications and manufacturing.
At the core of Sngular's success over the years has been an unwavering commitment to the importance of talent. In the words of Sngular's founder, "this company is built on the premise that we must attract, develop, empower and retain the best technology talent in the world."
Having the best talent has allowed Sngular to develop what the company calls its "adaptive advantage." Put simply, "adaptive advantage" is the ability to respond quickly to the challenges faced by our clients in an increasingly competitive and everchanging world economy. It is the ability to be creative, fast, flexible, and, above all, solutions driven.
With more than 900 employees across 7 countries (Spain, U.S., Mexico, Chile, Portugal, UAE and Singapore), Sngular has teams of specialists in a wide range of capabilities including design, custom software engineering, cloud, IoT, AI, VR, MarTech and Blockchain, among others. In addition to these teams, Sngular also has business units specializing in hiring and developing technical talent (Manfred by Sngular), and learning (TeamLabs by Sngular). Beyond that, Sngular also has a startup accelerator (Sngular Ventures), and a content production company (Sngular Media).
As was recently disclosed when Sngular began trading on the BME Growth exchange (ticker: SNG), Sngular is forecasting revenues of over € 57 million for year end 2021 (€8 million EBITDA). That represents a 26% growth over 2020 in revenues and a 31% growth in EBITDA. Over the past five years, Sngular has seen average annual revenue increases of 30%. Sngular has been able to accomplish this growth while also diversifying its client base across the globe and across industries.
About Acilia
Founded in 2009 by Marcos Labad, Acilia is a cutting edge software development company specializing in web and mobile applications. In 2018 Labad joined forces with Alejandro Glejberman, Andrés Montañez and Juan Antonio Cepeda, with the goal of using modern open source technologies to develop better web and mobile applications. Today, Acilia has more than 30 employees in Uruguay and Spain and serves some of the world's largest companies.