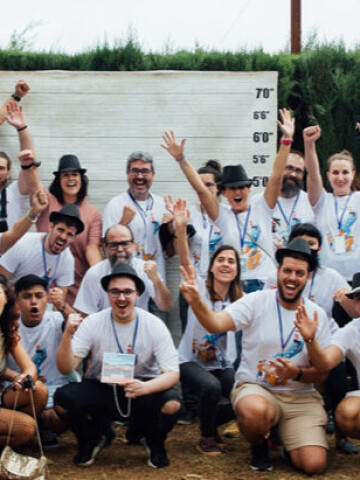 Belike joins SNGULAR
November 25, 2022
**Belike **joins Sngular's talent ecosystem. The company will bring to the group more than 40 people, a revenue of more than two million euros, with an EBITDA over sales of more than 20% and an annual growth of more than 25%.
This operation is part of Sngular's strategy to reinforce its rapid organic growth with integration operations, as announced after it entered into BME Growth in December 2021.
As in previous transactions, the key lever for the operation has been the strong alignment between the culture and values of both organizations and their vision to put technological talent at the core to face challenges and propose innovative technology-based solutions.
Belike has a proven track record recognized by Valencia's business and innovation community. It brings its extensive experience in Cloud and software development in different industries, specializing in solutions for port logistics, with large projects in two leading European port authorities: Valencia and Algeciras.
Sarah Harmon, Sngular's Global CEO, affirms that "this acquisition helps us consolidate our position in Spain even further and allows us to enter new markets."
"Sngular is an expert in developing innovative software and technology solutions for the world's most complex industries. Belike's experience in similar domains and organizations will help us build and scale for the future as we respond to our customers' needs," Sarah continued.
When asked about the culture of both organizations, Sarah commented that "we share a culture of commitment to the talent that truly connects us. We know that placing our employees at the organization's center and supporting their development will enable us to build new technology-based solutions and services that will positively impact our communities.
Regarding the organization's growth, Harmon remarked that "after our incorporation to BME Growth last year, we set ourselves the goal of keep growing. With this integration, we add more than 40 talented people and expand our capabilities and scope in different industries".
Bienvenido Sielva, CEO of Belike, highlighted that "this is a new and exciting phase. Joining a company like Sngular opens up new opportunities for us to continue developing the talent of our team. We share the same vision, centered on talent. In addition, both companies are committed to creating quality software to provide maximum value to our customers. We are happy to be able to grow together".