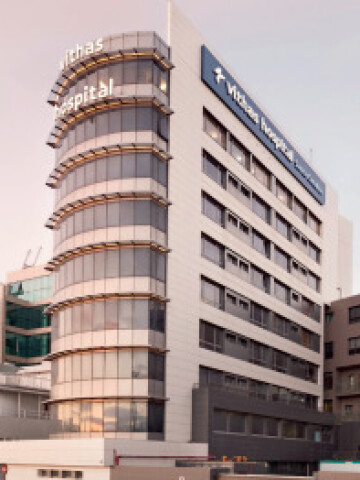 Digital channel middleware
April 30, 2021
How to efficiently add different digital channels to the system map
Vithas Sanidad, one of the top players in Spain's private healthcare industry, was founded in 2012. Just six years later, the company had become one of the top three hospital operators in Spain and had the highest estimated annual income. It was generating €520 million per year and had multiplied its revenue by a factor of more than 2.7.
Much of the company's initial growth was driven by mergers and acquisitions. Today, Vithas operates 19 hospitals and 22 medical centers across Spain.
This inorganic growth model presented a series of complex challenges, among which the integration processes of the different systems and digital channels stand out. Each integration makes the map of existing applications more complex and can lead to functional limitations and the need for effort-intensive operations and maintenance.
The Challenge
Vithas asked SNGULAR to analyze the state of its various systems and applications. The goal was to carry out an in-depth review of the integrations of its different channels, like third parties systems in each hospital backend, to design channel architecture that would allow for simpler and more scalable integrations. This architecture also needed to enhance digital channels to improve user experience.
The Solution
SNGULAR provided an in-depth analysis of the situation of the systems at the time, a new channel architecture design and an action plan for how to execute the upgrade.
Project Deployment
We decided that the project needed an initial consulting analysis to define the action plan and the channel architecture solution that would be able to improve the integrations with a systems map.
Without an analysis phase, and without knowing how their systems were performing, we wouldn't have been able to guarantee a realistic design and action plan.
Rafa Aranzueque, account director:
"We didn't want to present an unrealistic proposal. Giving a global answer would have been neither transparent nor sincere, and that's simply not part of SNGULAR'S DNA."
System Evaluation
As soon as Vithas approved the proposal, we started to study its different systems and applications.
After the initial audit of Vithas' different channels, services and centers, we analyzed their strengths and weaknesses. From there, we developed an action plan and proposed the development of what we found to be the ideal solution – building a middleware of digital channels.
The technical solution
The technical solution was based on microservices architecture with a Java-based stack, Spring Boot, data repositories managed with MongoDB Atlas and deployed in Kubernetes on AWS.
This solution provided all digital channels with the information required by the different Vithas systems, which simplified any potential future integrations. SNGULAR opted for this particular stack in part because it offered the security that comes with a mature technology that has a large community behind it. Overall, it provided Vithas and its team the flexibility to maintain and update the solution in the future, reducing risks, costs and avoiding vendor lock-in.
The project continues to advance and integrate more channels. The outstanding collaboration between SNGULAR and Vithas has opened up more opportunities. We are now working on new proposals and participating in more projects, both on the technical side and in relation to some of the other services the SNGULAR ecosystem offers like design, web development and UX.
If you want to learn more about this project and the technology we used, get in touch with us here.